DVD set having an old world feel to it.
Portrait was created purely using text only to give the impression of the facial features.
Design two for the same DVD packet
DVD screen menu
DVD Typography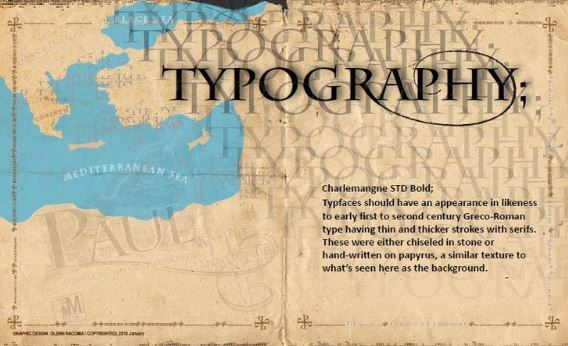 Apostle Paul's DVD credit head page presentation
Image of an old brick wall having a digital painted graphic transposed over it. Adobe© Photoshop CS6 integrated inside Adobe© Illustrator CS6
Adobe© Illustrator CS6 used to create the pop-food icon (an apparent of) with spoon. Blends and enhancements was then produced inside Adobe© Photoshop CS6.